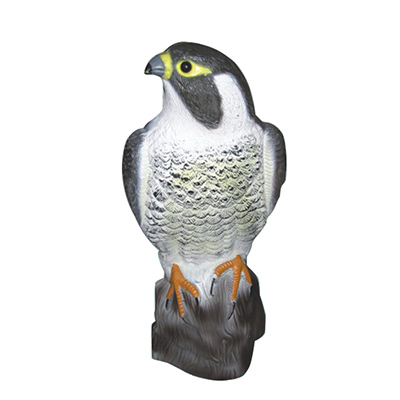 JYZ017
Scarecrow Eagle Hawk Falcon Decoy
size: 15.7" Height x 7" Width.
Made of sturdy molded plastic and seems very realistic, scare away birds effectively.
Note:
Please change the position of the hawk at all times to prevent birds from getting used to it.
Just put the Falcon Decoy in a visible location such as a tree or shrub. Open bottom tab and fill with sand to weigh down.
Hawks are the natural predator of pest birds. Perfect defender for the garden, patio, or porch and more.
Eco-friendly and wildlife friendly, get rid of birds and pests humanely without harming them.
Related Products