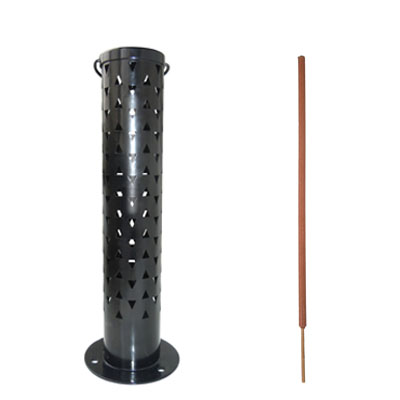 JIC01
Sandalwood Mosquito Repellent Sticks
All natural!
Each stick last up to 3 hours!
Diffuser disperses repelling smoke evenly, it prevents accidental touching of the burning tip of the mosquito stick and collects ashes in one place for easy clean up.
Using our diffuser will also increase the burn time of your mosquito repellent sticks by shielding the burning sticks from wind and rain.
Remove the top of the diffuser and insert one mosquito stick onto the base.
Light the tip of the mosquito stick. Let burn for a few seconds then then blow out the flame. Place the cover back on the diffuser. Smoke will be emitted from the holes and help keep your outdoor activity mosquito free.
Sandalwood is a natural mosquito repellent, mixed with other natural oils it makes for one of the most effective natural mosquito repellents available.
Related Products